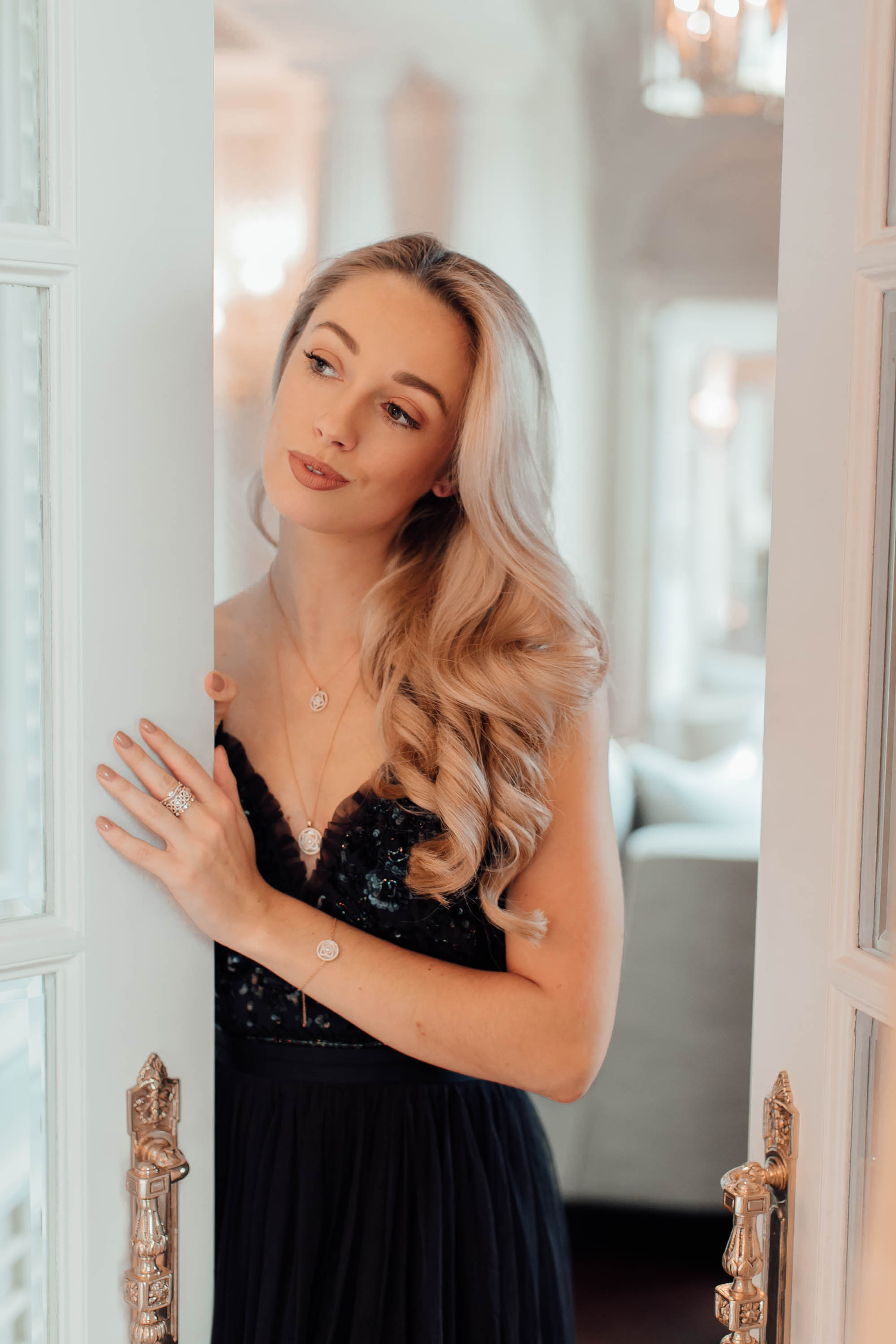 Why wait to receive your first diamond?
I'm indépendant, a 'woman of the world' if you will, I know what I want and how to go after it. I'm talking about my job, my home and fabulous holidays – all of which I've worked for myself, instead of waiting for them to come to me. So why have I been waiting for someone else to gift me my first diamond?
It occurred to me recently while daydreaming about diamond rings that I didn't need a lover, relative or friend to buy me diamond jewellery as a gift; like so many other things I've desired in life, why though don't I go out and buy the jewellery myself? Truthfully, it's because diamond jewellery was until recently something I knew very little about. After a recent visit to De Beers however, I learnt enough about the precious stone to know that the next thing I'd treat myself to wouldn't be a new handbag or pair of designer heels, but something that's a far greater investment and that will truly stand the test of time; diamond jewellery.
Buying jewellery for yourself can seem a little intimidating at first, especially when you have little or no knowledge of fine jewellery. While I may be able to tell you every detail about the latest luxury handbag trends, until recently I'd have been totally clueless about diamond grading and choosing the right jewellery for my style. While I don't claim to be an expert at all, I've recently become familiar with some of the beautiful collections from De Beers; creators of the finest diamond jewellery, and in particular their 'entry level' pieces
A diamond piece should fit your wardrobe, your lifestyle and your budget and it will be an investment piece that will give you a thrill each time you wear it for many year to come. Personally, I'm now starting to build my fine jewellery wardrobe piece by piece such as with these or you could go for a showstopper for your very first time; such as the Aria ring that I also styled here; it's totally your choice.
Finding your Style
Looking at your personal style before determining the right piece of fine jewellery to treat yourself to is crucial. Ask yourself what your work wardrobe like? Do you dress conservatively or in sharp professional attire? Or is your vibe more feminine, or relaxed? Think of your lifestyle and the occasions where you'd wear your new pieces – would it be for cocktails with girlfriends, a night at the opera or would you wear as an everyday piece? Finally – look at your clothing; is it feminine with lace and frill detailing, or are you more into minimalist and sporty styles?
Look for jewellery pieces that reflect your style, I usually opt for feminine and classic style so the Enchanted Lotus collection from De Beers seemed to be the perfect combination between wearable and elegant design, and a selection of stunning statement pieces. With delicate detailing of micropavé diamond petals which radiate from a round solitaire diamond, the bracelet and two pendants make for a fabulous matching layered look which would work equally as well with an informal cosy knitted jumper, as it does with this more glamorous evening dress. The longer pendant and the bracelet can also be worn reversed where the mother of pearl is the focal element, with just the discreet Round Brilliant diamond adding sparkly in a simple and sophisticated way. Everything about the Enchanted Lotus collection matches my personal style, and naturally I opted for rose gold; the shade that matches my existing jewellery collection.
As with all luxury purchases, investing in a piece of fine jewellery is not something to do on a whim. Perhaps a bonus or a raise at work has provided the perfect opportunity to reward yourself; by putting the money towards an item, it will give you a feeling of pride in your achievements every time you glance at it. Once you've set a budget, consider your options and don't disregard traditional diamond retailers; I was ever so pleasantly surprised to learn of the entry level price points for the diamond jewellery within many of the collections at De Beers. The Enchanted Lotus collection in particular has pieces that cost less than a pair of designer shoes.
Diamond studded earrings are a fabulous option when buying jewellery for yourself; elegant and yet minimal, and there are styles to suit any budget making them a great way to start your fine jewellery collection. A simple gold chain necklace with a diamond pendant will work with many of your outfits, from a silk blouse to your favourite leather jacket, or perhaps a sparkling ring cluster that you'll wear every day to show the world your sophisticated taste no matter the occasion.
Outfit Details
Dress by Needle & Thread
Shoes by Topshop
Bag by Chloe
Ring cluster combined of; Adonis Rose Gold Band, Enchanted Lotus Rose Gold Band, Classic Rose Gold Half Pave Band.
Aria Ring by De Beers 
Long pendant necklace by De Beers 
Small pendant necklace by De Beers
Bracelet by De Beers