There's nothing I love more at Christmas time…
…than a house full of friends and family, surrounding ourselves with our loved ones, and enjoying a cosy night at home, with delicious home cooked food and a homely, relaxing setting. Hosting Christmas dinner parties and taking pride in how the house looks at this time of year are things that have been hugely important to me, increasingly as I've become a homeowner, and this year, with the help of some of my favourite gadgets, entertaining, cooking and cleaning the house is made a million times easier.
Ranging from my all time favourite kitchen gadget; the Thermomix, to some of the equally snazzy cleaning devices made by Vorverk (the parent company of the Thermomix) I'm spending less time cooking and cleaning this year, and more time with friends and family members, safe in the knowledge that my gadgets are getting the jobs done. Those very same friends and family members are always so impressed with the devices; whether that's upon trying their first Thermomix rosemary and sun dried tomato bread stick, or marvelling at how clean our wooden floor is despite having two mucky puppies, thanks to the Vorwerk Kobold floor cleaner – so these pieces are not only great conversation starters, but brilliant gift ideas too.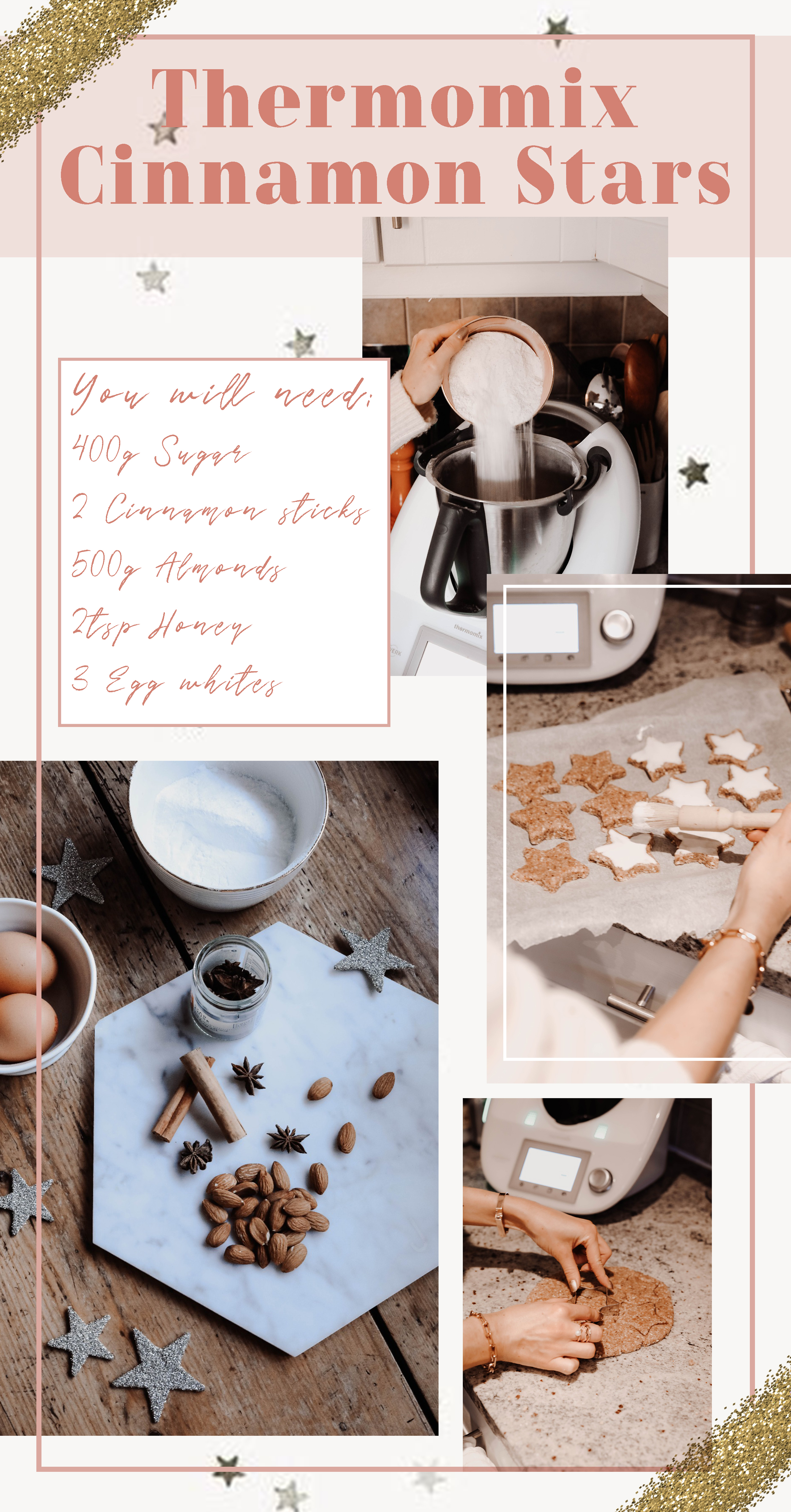 The Thermomix
Those who watch my videos and keep an eye on my Instagram stories will already know what a fan I am of the Thermomix. This kitchen gadget which not only blends, mixes, chops, sautés and stirs, but also instructs me on how to create everything from a chicken curry to a cinnamon christmas cookie from raw ingredients to delicious finished dish, is something I absolutely rely on when I'm entertaining. The Thermomix is a mega kitchen gadget which really does do it all, and when I'm creating dishes and treats for friends to enjoy, it means I spend less time in the kitchen stirring or baking, and more time catching up with friends. One of the greatest things about the Thermomix is that you just turn the speed dial, and it does the rest itself; whether that's counting down the minutes until your dough is ready to roll (while kneading it to the perfect consistency) or stirring your risotto while gradually increasing the temperature, you can walk away, leave the Thermomix to cook, while you top up everyone's champagne.
This year, I tried a few new desert recipes, ranging from a delicious fudge (in the imagery above) to German Cinnamon Stars. The latter was a recipe I discovered on Cookidoo – a website which, with the Cook-Key, connects thousands of recipes to your device, so you just follow instructions on screen to create delicious dishes.
As well as making things like cookies, smoothies, soups and sauces an absolute doddle to make, the Thermomix also broadens the spectrum of the dishes I make too. This year our Christmas dinner will see many upgrades such as home made Cranberry sauce, a sprouts dish with cranberry and pecans, mini beef wellington canapés and even a mulled wine bellini; all thanks to recipes that I've found on the Cookidoo site.
As well as the website, there's traditional cookbooks available for the Thermomix too, these make for excellent gifts for those already using the machine, my favourites include the Family Table book (pictured) as well as the Italian Kitchen cookbook with dishes ranging from creamy gnocchi to cauliflower base pizza recipes.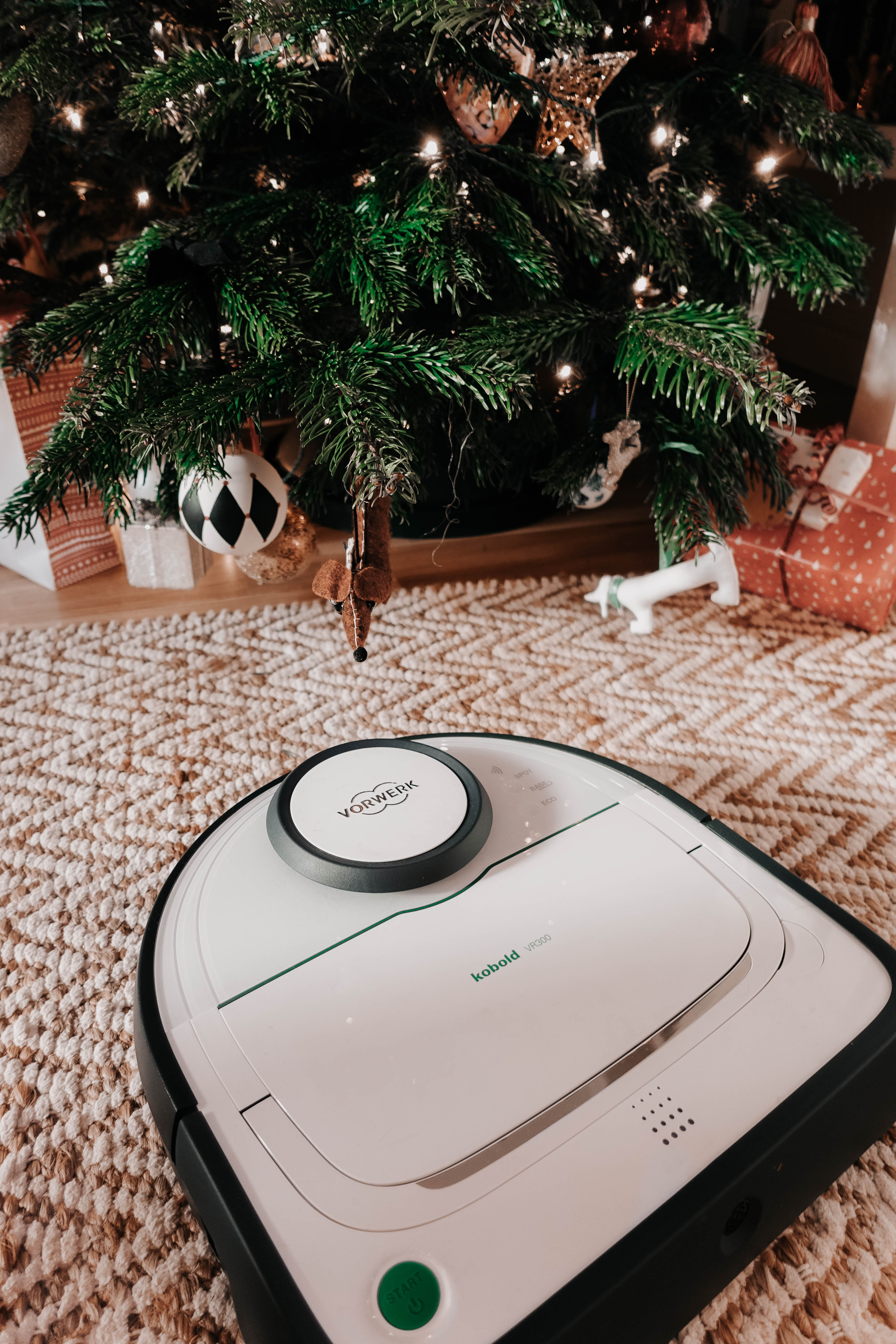 It's not just the Thermomix in the kitchen that I'll be using during the festive season, but other gadgets Vorverk will be coming in equally as handy. Quick and easy to use for any spills, crumbs or whizzing up any needles that have fallen from the tree, the Kobold VC100 is always being whipped out during parties and formats minute home tidying sessions before and after. It's battery powered, chargeable and wireless with around 20 minutes of cleaning time between each charge; Charlie and I also take it with us in the car furlong road trips in case of any dried mud or dog hair that can easily be whizzed up!
If you have wooden or tiled floors in your home that often need something more than a quick dash over with the vacuum cleaner, you'll be grateful to discover Vorwerk's Kobold larger device. The VK200 device not only vacuum cleans and mops hard floors, but you can use different head attachments for cleaning carpets, furniture and much more. If you've seen me whizzing around the house after muddy dog paws have appeared on our wooden floors over on my Instagram stories, this is what I've been using – it's so quick to add a mix of water and cleaning fluid, press go, and it vacuums, buffs and polishes the floors all in one go. I get the results of a professional clean in under 5 minutes and can clean the kitchen tiles, bathroom marble, and living room wooden floors all in one go.
Tech geeks and home cleaning lovers alike will be very impressed with our latest home gadget; Vorwerk Kobold's robot cleaner. Oh yes, it's as cool as it sounds, the VR300 is an intelligent robot cleaner, which will whizz about vacuuming your various rooms while you sleep, or are out for the day. We set ours up to whizz around while we take the dogs for a walk (otherwise my chaps just stand and bark at it the entire time!) and we return home to a pristine house, it even shuffles it's way back to the charging point afterwards. We are still to discover all the ways of using it on the handy app, but we really do feel like we live in the house of the future when we show our friends our new robot cleaner!
At this time of year, when time with family and friends is so important, these gadgets enable you to spend less time on the cooking or the chores, and more time enjoying the festivities, so I'll be using them all on repeat throughout the festive season. They make for excellent gifts which will be used and appreciated all year round, why not arrange for a Thermomix demonstration as a last minute Christmas gift?
I'd love to know if you have any of these gadgets, or if you'd consider investing in any of these to enhance your festive season, let me know in the comments below!
This post has been created in collaboration with Vorwerk – obsession with all their products entirely my own!
xoxo