Why wouldn't you want to be rewarded for doing your shopping online?!
Ah yes, 2020 has most definitely been the year of online shopping, and while I do occasionally miss the buzz of in store browsing, the perks of shopping online tempt me back every time. Now I know I don't need to persuade you much; it's all to easy to shop from the comfort of your bed / sofa / bathtub and await that familiar 'ding' of the doorbell as your goodies are bought right to your doorstep, but if you could be rewarded even more, just for doing your usual shopping online, why wouldn't you?!
Introducing Club Rakuten, and their new rewards system; Club Rakuten. To put it simply, this new online hub is your new go-to for earning points, perks and partnerships, just by shopping from your favourite online retailers. From fashion to electronics, you can earn points for every £1 spent, and then choose from gift cards (from more than £250 brand partners) or even making a charitable donation from the points from your spending.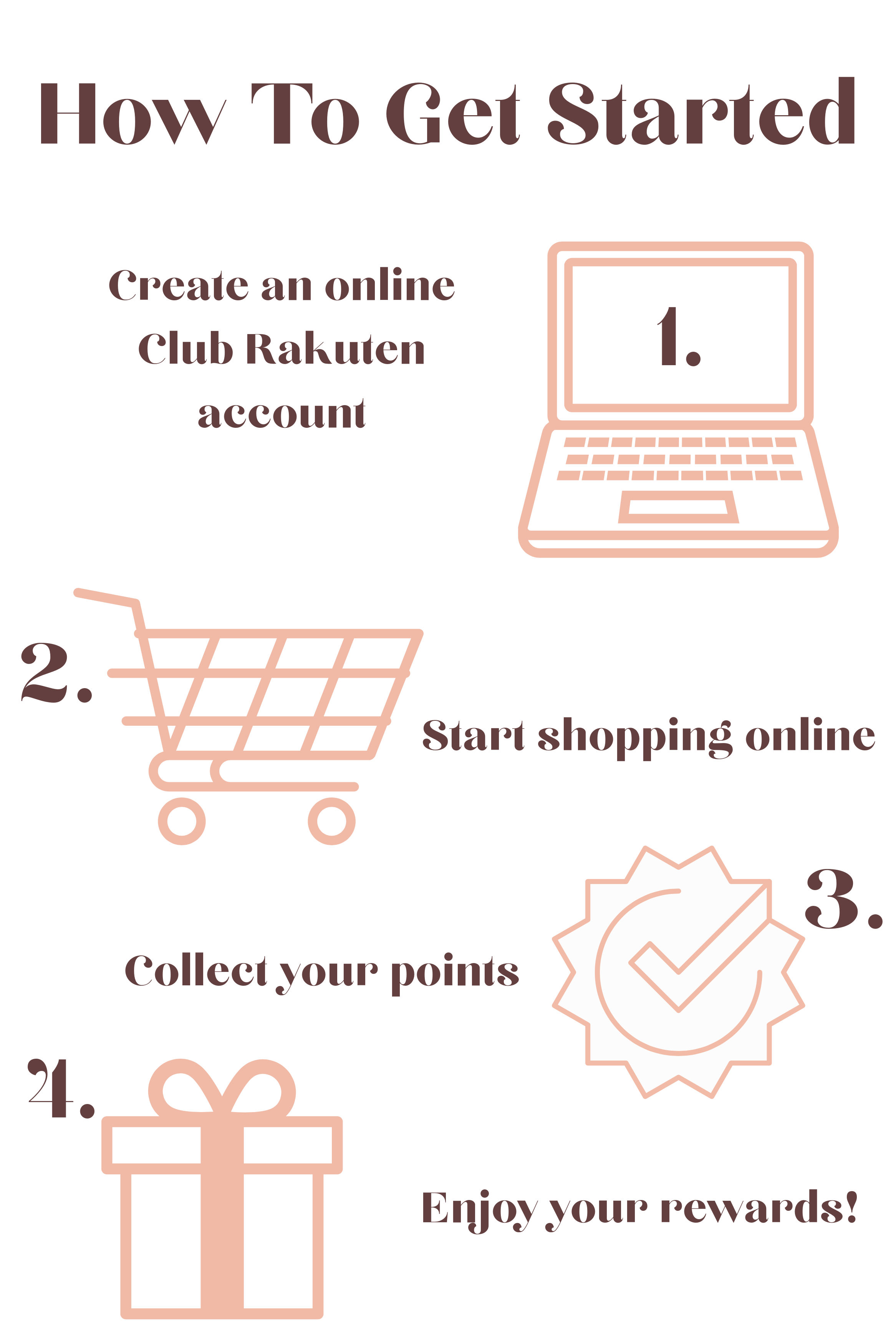 Enjoy priceless rewards…
The Club Rakuten programme offers you more than just gift cards at your favourite retailers, oh yes – so much more. Once you've started shopping through the rewards programme and building up your points, you'll have the option whether to pick a gift card, or you could opt for a treat such as redeeming your points on a blockbuster movie, a discount on a book purchase on the Rakuten Kobo, or even a discount on FC Barcelona's Culer's premium membership – there truly is a reward type to suit everyone.
Without having to spend an extra penny yourself, you can also donate to charity via your points too – now how's that for a rewarding shopping spree?! You can donate to more than 20,000 charities including Macmillan Cancer Support, Dog's Trust and Save The Children – simply click this option when redeeming your points, and enjoy that feel good factor!
Oh, did I mention it's totally free to join?!
OK, let me tell you more. You can even get rewards from watching TV and films with your friends and family through Rakuten TB, or reading the best selling books on the Rakuten Kobo – how amazing is that?!
"Cute Outfit!"
"Oh thanks, got it on my Club Rakuten!"
The best news for us shopaholics, is that without spending an extra penny on top of our * ahem * usual shopping, we can shop smart, and earn rewards just by shopping through our Club Rakuten. For me, I'm using it when browsing the latest trends on my favourite websites, and at the moment I"m earning even more points per pounds thanks to the Rakuten Black Friday sale. For example here by Ted Baker cape drove 11 points for every £1 spent (yep, kerching, over 1000 points for this baby!) while my Dr Martens boots also rewarded me with 11 points per pound too. Spotting a designer bargain on websites such as TK Maxx is even more thrilling when you can earn again a whopping 11 points per pound, and even your beauty routine can be made more rewarding with retailers such as Superdrug, Look Fantastic and more all a part of the programme.
So, what are you waiting for? Joining Club Rakuten is easy, quick, and free – so why not sign up now and make your shopping even more rewarding!
Sign up here.
xoxo