It's that time of the year…
Garden parties, a day at the races, Wimbledon, weddings….
This spell of sunshine has us all thinking about those upcoming Summer occasions; many of which require us to find a new dress that we can hopefully get away with wearing as many times as possible. We often attend events with different groups of people (I know the girls I am going to Ascot with definitely won't be attending a family wedding I'll also be at!) so it means we are looking out for some new dress styles which we can get maximum wear from. Now, usually I'd just head to Self Portrait for this, but there are 2 main reasons why that's not going to be the case this year. Firstly, there's a good chance that someone else will be wearing the exact same dress as you; and there's nothing worse than spending £300 on a dress, just to discover you've got a dopelganger. Secondly, that price. Self Portrait dresses (and others of similar ilk) are blimmin expensive, and when they're *that* fabulous, they do make a statement, so if you don't like being caught repeating your #ootd, then that's one expensive one-wear-wonder.
So, thankfully there are a few brands that may be a little under the radar for choosing alternative styles for your upcoming occasions. These are all considerably cheaper than Self Portrait, and yet I adore the styles. Similarly romantic, whimsical and elegant as the more expensive alternative, just with a much more delightful price tag.
If you watched my Romantic Lookbook a little while ago, you may recognise this beauty in the photos, from True Decadence. Easy to purchase as it's available on ASOS, and at just £75, I bought it half expecting to be a little disappointed with the quality or the fit, but I was thrilled with both. It's a little shorter than I'd usually wear, but for events such as Wimbledon or Summer Garden Parties, it will be absolutely perfect.
Shop My True Decadence Favourites: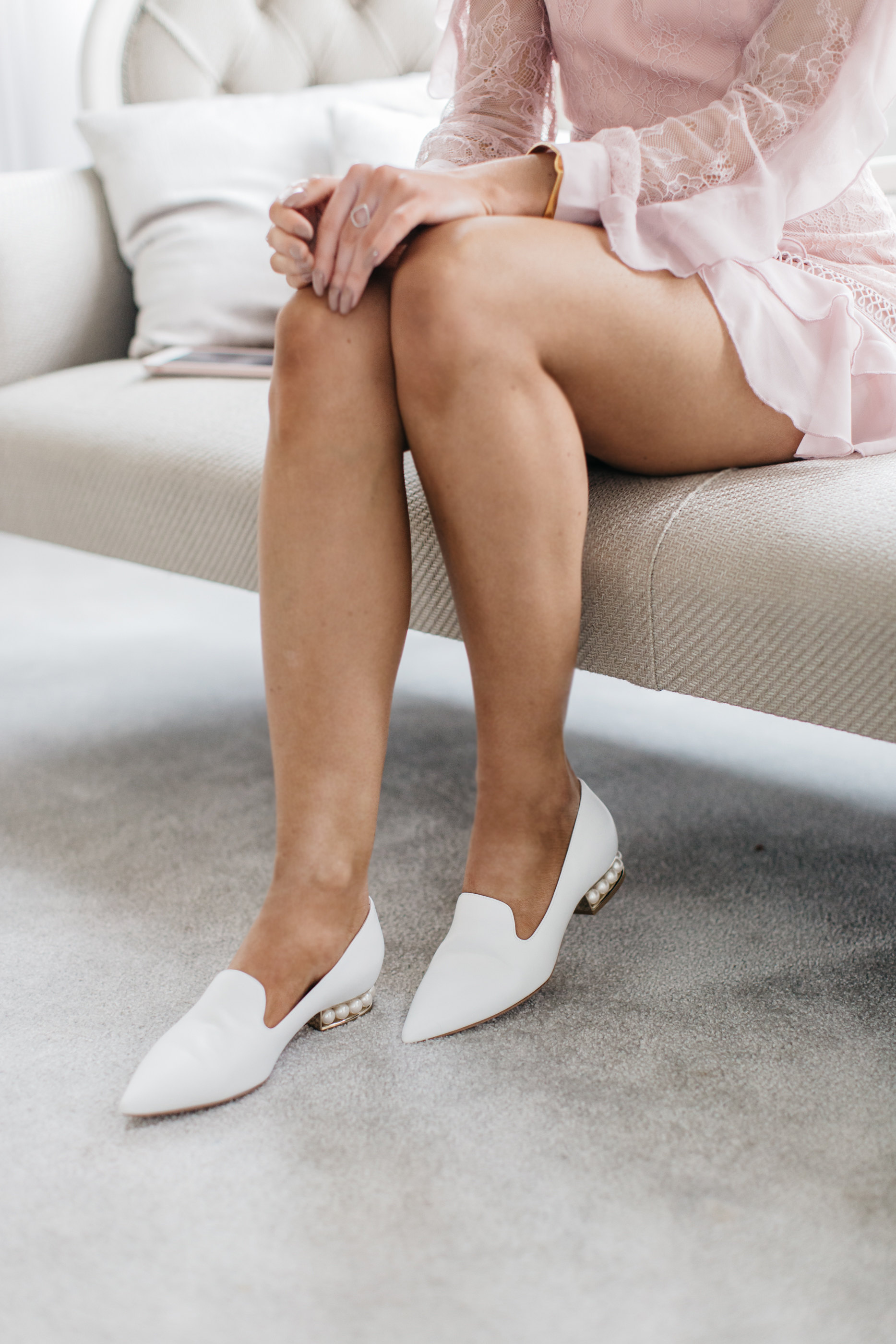 Another brand which I have been wearing a lot of recently, and that you guys *always* ask about is Coast. I know, you've heard of Coast before, but have you ever really beelined for Coast when looking for something that isn't a full on Bridesmaid or Prom dress?! Well, you should because their collections are simply stunning, and they look far more expensive than they truly are too. I absolutely adore the Coast dress that I wore in this blog post, and also I featured no less than 3 Coast dresses in my Romantic Lookbook too.  I also recently wrote a post about their Friday collection; a more casual weekend vibe range from the brand, which I also am a big fan of – especially their jeans!!
Shop My Coast Favourites

Finally, another brand with very Self Portrait-esque designs but with a much more appealing price tag is Little Mistress. I've only really recently started shopping from the brand, and I've been delighted with the styles. At around the £70 mark, lots of the dresses are elegant lace designs perfect for upcoming occasions, and equally they're timeless styles that I'll enjoy wearing year after year.
Shop my Little Mistress Favourites

What I'm Wearing In This Post
Dress by True Decadance
Shoes by Nicholas Kirkwood
Bracelet by Monica Vinader
Necklace by Ted Baker
Have you discovered any dress brands that you'll be choosing from this Summer? Let me know in the comments below!
xoxo